Home Standby Generators & Residential Service
Generac Generator Specialists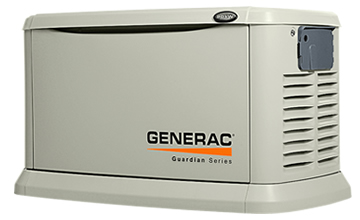 Generators offer a back-up to normal electrical power. Automatic home standby Generac Generators are permanently connected to your home's electrical panel. They automatically start and transfer power during an outage.
Whether you're home or not, the system works automatically, protecting your furnace to prevent frozen pipes, your freezer, refrigerator, lighting and more. We have units installed for customers all over the Kentuckiana area.
Wagner Electric has a fully-trained staff to provide preventive maintenance on your generator. This means we can change your oil filter, spark plugs, air filter and provide any warranty work that your generator might need. Let Wagner Electric give you a quote on installing the number one selling home standby generator in your home.
Residential Electrical Service

Wagner Electric prides itself on providing outstanding service to all our residential customers.
Our service includes:
Remodels & New Service
Panel Updates
Breakers & Fuses
Ceiling Fans
Light Fixtures, both Indoor & Outdoor
Lighting Controls
Switches & Receptacles
To schedule service, give us a call at (502) 267-8384 or click here to fill out our schedule request form.