Healthcare Electrical Construction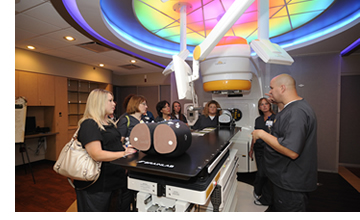 Today's healthcare facilities incorporating sophisticated systems and equipment installations require knowledgeable, specialized project management with a skilled workforce. To meet these needs, our experienced staff and field personnel receive continuing education to learn the latest techniques and technologies in medical construction.
Wagner's history of wiring hospitals, nursing homes, assisted living facilities, medical clinics, and outpatient service buildings helps us build a strong reputation in the healthcare industry.
Our employees have current Healthcare Certifications including; (KSHE) Kentucky Society of Healthcare Engineers, TB screenings, drug testing, & infectious control training.
Wagner Electric's services include::
Design/Build Electrical Service
Field Construction
Support Drawings
Detailed Cost Estimates
Budgets, GMP, Time & Material Billing, Fixed Pricing
Emergency Service
Preventive Maintenance, Infrared Scans, etc.
MRI Linear Accelerator & Medical Imaging Systems
Our clients include:

Norton Healthcare
Norton Children's Brownsboro
Frankfort Regional Hospital
Norton Brownsboro
Floyd Memorial Hospital
Clark Memorial Hospital
To learn more about Wagner Electric, give us a call at (502) 267-8384 or click here to request more information.