Industrial Electrical Service, Repairs

Industrial businesses have their own set of unique electrical problems. You need someone who can respond 24/7 and is experienced is fixing tough industrial problems quickly. That someone for your business is Wagner Electric. Take a look below to see our services and our clients.

Our clients include:
Dr. Pepper / Snapple
Republic Conduit
Waste Management
Berry Plastics
Premier Packaging
FRMC
Ryder Truck
R.L. Craig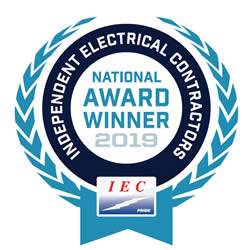 2019 Award of Excellence in Service
Our Industrial Electrical Services include:
Service Installation for 200 A - 4000 A: 120V - 480V
Switch Gear Testing
Engineering & Design
Cable Tray Systems
Predictive Testing & Maintenance
Diagnostic Testing
3 Phase Circuit Faults
Dedicated Circuits & Cabling
Test & Inspections
Certification
Electrical Design, Installation & Maintenance
Power Analysis
Panel Building & Process Controls
Arc Flash Coordination Study
Preventive Maintenance
Preventive Maintenance
LED Lighting
Energy Management / Audit Services
Lighting Controls
Aerial / Bucket Truck Lighting Maintenance
No matter your commercial or industrial electrical problem, Wagner Electric has a solution for you.
To learn more about Wagner Electric, give us a call at (502) 267-8384 or click here to request more information.