Industrial Electrical Construction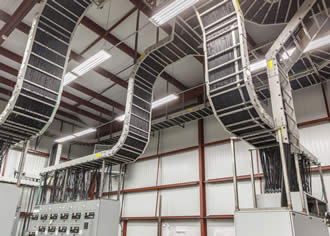 Wagner Electric has built its reputation steadily by designing and installing a wide range of industrial projects since we opened our doors. We understand what it takes to successfully and safely complete projects under very tight time frames. Our extensive knowledge of Motor Controls and Integration is a key value to our customers because we're capable of playing a part in all phases of an industrial project including:

Design/Build Integration
Panel Building
Installation
Preventive Maintenance

Wagner Electric can also provide for your business general troubleshooting and support.
We strive to build long-lasting relationships with our customers and provide trusted, timely support long after the initial installation ends.
Our clients include:

Vanderbilt Chemical, Murray, KY
Logan Aluminum
Idemitsu
Steel Technologies
Steel Dynamics
To learn more about Wagner Electric, give us a call at (502) 267-8384 or click here to request more information.




"In working with Wagner Electric over the past 7 years, they have always done whatever it took to meet my needs. Even through tough economic times, they have always worked with me and have done whatever was needed to supply a safe work force and to complete projects under tight deadlines. I am very pleased to say, they have never had a recordable incident here. In my industry (Steel), that speaks volumes!"

Dave Cooper
MS Crane Automation